What is PSA?
Like many agency owners, I once believed that PSA was short for 'public service announcement.' It wasn't until I started working for Accelo that I realized it was also an abbreviation for 'Professional Service Automation (PSA).' If you're unfamiliar with ServOps as well, take a look at Accelo with a free trial.
PSA software has long been the go-to project management tool for many digital agencies, and despite failing to streamline business operations, it's still being implemented by hundreds of designers, marketers, and salespeople today.
In fact, the 2018 HubSpot Agency Growth Report found that 40% of agencies currently using project management software, said they need a better tool to support and improve their operations going forward.
The good news, though, is that modern tools designed to more efficiently run and streamline your operations now exist (finally).
Introducing Service Operations Automation
Service Operations Automation (or ServOps for short) is changing the way creative professionals do client work.
By combining sales, quotes, projects, retainers, timesheets, and billing, in one place, agency owners finally have access to the insights they need for growth - along with several other key benefits, including:
1. Increased Utilization
Don't you hate that feeling of being left in the dark: not knowing who on your team is doing what and when, or how much they're actually contributing to your bottom line?
A truly cloud-based ServOps platform will give you all of those answers and more, because, unlike PSA tools that only provide companies with historical reporting, a ServOps system can show you utilization in real-time, plus intelligently forecast how busy you're about to be.
While 58% of HubSpot agencies in 2018 say they're already tracking staff utilization with the tools they have, a whopping 42% say they do not.
So trying to figure out what a designer on your team is doing today or tomorrow becomes quite a difficult task, and the time spent searching for those answers should really be spent doing the revenue-generating work you love.
2. More Transparency
Gone are the days where you need to jump into your calendar, then back to your inbox or team Slack channel, then back into your PSA tool just to get an idea of what you need to be doing right now. With Accelo's Schedule Dashboard, you can get an entire overview of your day, week, or month from the same place you're working out of. The best part is, you can look up another team member to see their workload over that same period, reassign work, or even schedule work for a set time/date based on someone's skill set and availability.
ServOps platforms will even sync with your various email accounts so that you and your team are always on the same page when it comes to booking external meetings or appointments. You can also set up a Team Inbox to ensure no client is ever left in the dark and that no email ever goes unanswered. That way, you avoid doubling up on communication and your clients love you even more.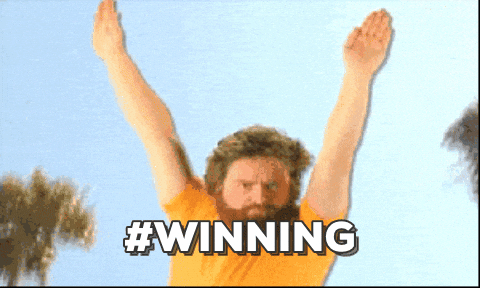 3. Double Profitability
Do you know exactly how much billable revenue the person next to you is bringing in on any given day? With a ServOps platform that offers a modern Profitability Dashboard, you'll know exactly how much money you and your colleagues are contributing to the company's bottom line, in real-time. That way, you know when it's time to have a chat with someone about their workload (or work ethic) before things start to spiral out of control.
If you're already on a bad path and need a quick fix to boost revenue, try working with a tool that offers built-in, automatic time-tracking. You'll be able to track every minute of billable work you do for a client (and yes, this includes emails, calls, and meetings) so that you get paid accurately, and with ease. You can even sync timers to your smart device to track billable time while working on the go — it's never been so easy!
4. Scale With Ease
When it comes to implementing new software, the last thing you want to do is create more work for yourself, right? Thankfully, there are many ServOps platforms out there that integrate with the tools you already love and use, like Hubspot for your marketing automation needs and Xero for easy billing. This enables you to connect your clients, team, and important data, all in one place - so no more jumping between various tools or tabs.
For example, Accelo was implemented at Contra Digital Agency in the UK, to bring together their marketing, accounting and project management tools in one place. As a result of streamlining their operations and automating busywork...
Contra was able to recover more than 12 hours of lost time every week!
Thanks to Accelo's built-in time tracking feature, which automatically captures every minute spent doing client work, the same agency was able to increase the number of billable hours logged each week by 15 percent - money that goes straight to Contra's bottom line.
5. Track Leads From Prospect To Payment
As creative professionals already using HubSpot, you know who your best leads are and where they're coming from, but how are you going to nurture those contacts once they become a client? With an integration that connects your ServOps platform to your HubSpot account, you'll be able to track your leads from prospect all the way through to payment, in one place, to extend your service beyond a sale and outperform your competitors at last.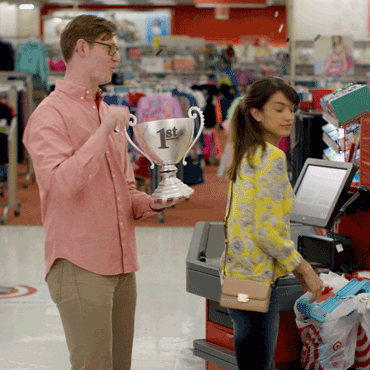 While recovering loss, of course, will help you scale, there are some other features available with Accelo's ServOps platform that ensure you're continuously scaling (and working) with ease. These include:
Triggers that fire automatically when a project is about to go over budget.

Built-in retainer management so that you can easily set up recurring contracts for clients who you do work for on an ongoing basis. Plus, easily attach service tickets and bill clients per time or percentage in an instant.

Flexible drag-and-drop Gantt charts to alter project timelines and adapt to change as it happens without blowing out your budget.
The benefits of using this new alternative to PSA software truly speak for themselves, and I've only really touched on the basics. If you're ready to experience its full potential, click here to start your free trial of a ServOps platform today - you deserve to get back to doing the work you love!
Want to learn more?
Join the thousands of professionals that are running more successful businesses with Accelo